3 tags
Like father, like son
2 tags
Another Reason to love Google, and buy a Firefox...
See the following video by Matt Cutts (head of Google's web-spam team): Wow, he is wearing a Firefox t-shirt in a public video!! Completely agree with the youtube user Todd Daubs: You know you work for a cool company when you can wear a t-shirt advertising a different browser than the company's own.   Webmaster, this also means that wearing firefox tshirt can boost ranking of your...
1 tag
2 tags
source
3 tags
Blink: Our Reading List
Hello, Blink! A Short Translation from Bullshit to English of Selected Portions of the Google Chrome Blink Developer FAQ Blink Welcoming Blink by Peter Beverloo What Blink means for Chrome Security by Justin Schuh (Also on BrowserFame )
3 tags
3 tags
3 tags
4 tags
Mozilla says no plans to return to iOS
3 tags
1 tag
How Fast is Your Web Site? →
3 tags
Opera adopts WebKit: Reading List
300 million users and move to WebKit by Opera's Bruce Lawson And Then There Were Three by Mozillain Robert O'Callahan Strange day for the Open Web by Mike Hommey (glandium) The WebKit Culture & Web Rendering Engine Diversity by Mozilla's Robert Nyman I WILL MISS THE "DOUGLAS CROCKFORD OF BROWSERS" by Mozilla's Christian Heilmann Opera Switches to WebKit by blogger Alex Chitu ...
2 tags
The Heavenly Message
Red variable star V838 Monocerotis, located about 20,000 light years away from the Earth and the Firefox icon. Clearly, someone wants you to stop using IE. (via I fucking love science, thanks @codepo8)
1 tag
1 tag
1 tag
2 tags
2 tags
Chrome: beach edition
via Addy Osmani
2 tags
1 tag
Responsive design: techniques and tricks
Presentation by Andreas Bovens of Opera Suggested Link: Understanding viewport
1 tag
Things that shouldn't be broken
3 tags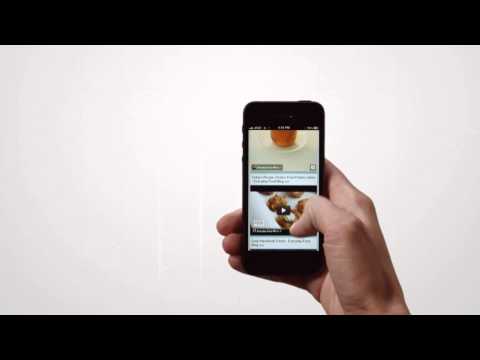 2 tags
Mozilla in 2012
(larger image) 
3 tags
Chrome 1337
The current Dev channel build of Google Chrome has a special version number:  (1337)
2 tags
Firefox Gangnam Style
1 tag
Bling Bling .... (Command Line API)
$() Function Now Aliases querySelector in Chrome's Web Inspector Command Line API
3 tags
The Cake
Firefox team has sent this cake to IE team on shipping the Internet Explorer 10:  (not a cupcake!) via @IE on twitter
4 tags
Best ticket to IT department to Install Firefox or...
See larger image: http://i.imgur.com/UbWX8.jpg
1 tag
IFTTT To Remove All Twitter Triggers
Got this mail from IFTTT: Dear user, In recent weeks, Twitter announced policy changes* that will affect how applications and users like yourself can interact with Twitter's data. As a result of these changes, on September 27th we will be removing all Twitter Triggers, disabling your ability to push tweets to places like email, Evernote and Facebook. All Personal and Shared Recipes using...
1 tag
Opera's new office
More pics here
2 tags
Internet Explorer completes 17 years!
yup, 17 years!! And, here is a screenshot of IE 1: (image via Facebook) Suggested link: http://en.wikipedia.org/wiki/History_of_Internet_Explorer
1 tag
A small Firefox Tip
use sync feature of firefox? make about:sync-tabs your homepage to quickly access ur opened tabs across all connected devices Suggested Link: How To Open Tabs from Other Computers in Firefox Need help> How to set homepage in Firefox?
Ending mixed scripting vulnerabilities →
A "mixed scripting" vulnerability affects HTTPS websites that are improperly implemented; these vulnerabilities are serious because they eliminate most of the security protections afforded by HTTPS. If you visit a non-HSTS web site with a mixed scripting condition, a new shield icon in the omnibox (to the right, next to the star) indicates that Chrome's protection has kicked in.
4 tags
Safari 6 for Windows
1 tag
Firefox Add-ons Cross More Than 3 Billion...
3 tags
Said nobody ever →
"I always trust Internet Explorer for my browsing needs."    - Abraham Lincoln
1 tag
The W3C device orientation API: detecting... →
For a long time, there was talk of native apps having an advantage over web apps on mobile because native apps can utilise native device capabilities, for example the gyroscope and accelerometer. However, now you can do that using normal web pages too, thanks to the W3C Device Orientation specification.
2 tags
2 tags
History of HTML5
3 tags
Ugliest thing happened to me today
1 tag
Opera 12.50 "Marlin"
Opera 12.50 Snapshot with WebKit Prefixes Support http://browserfame.com/756/opera-marlin-1250-snapshot-build (Marlin)
1 tag
HTTP vs SPDY
HTTP It can only fetch a single resource at a time, per connection Only the client can initiate requests under HTTP HTTP request and response headers are uncompressed, and can become rather large. In addition, many header transmissions are redundant Data transmitted via HTTP is not always compressed. SPDY SPDY does not completely replace HTTP and TCP — it augments and works on top of...
1 tag
Chrome 'exceptionally profitable' for Google →
2 tags
Compared: Nexus 7, Kindle Fire, Galaxy Tab, Nook
3 tags
New in Android 4.1 Default Browser
In Android 4.1, the Android Browser and WebViews include these enhancements: Better HTML5 video user experience, including touch-to-play/pause and smooth transition from inline to full screen mode. Improved rendering speed and reduced memory usage for better scrolling and zooming performance. Improved HTML5/CSS3/Canvas animation performance. Improved text input. Updated JavaScript Engine...
2 tags
Jelly beans @ Googleplex
1 tag
YummyFox
Browsing the web sure makes us hungry.  (via Facebook)
1 tag
What iOS 6 Mobile Safari Offers Front End Devs →
taitems: Here's what we know about Mobile Safari in iOS 6 so far, and what it brings to the table for front end developers. I expect there's more to come in future betas and as people experiment with the current beta more.
2 tags
New Default Wallpaper of Chrome OS
Full size: http://browserfame.com/wp-content/uploads/2012/06/chrome-os-wallpaper-1024x680.jpg